My art has been so slow it's bugging me. I'm working on a bunch of stuff so I'm not fully stagnant, but Im not doing a whole lot of posting which just feels bleh.
Working on something I might be able to upload soon so that's cool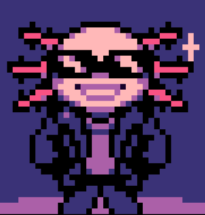 Also new Adina art just dropped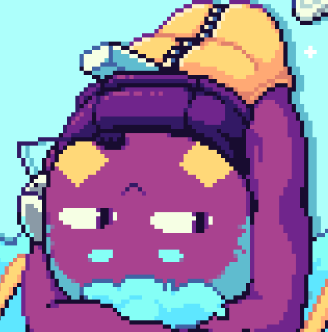 Basically, I've done a lot of art for Lumena-tan. I've done art for several Pokemon, Deltarune, and FNF videos
Ive been doing a lot of small freelance stuff
My Ko-fi Exists. I sometimes open Commissions through it. I try to post things here first, as well as posting most commissions I've done there. Feel free to donate and throw money at my face so I can upgrade my computer. Or you can just follow. Follows are nice.
I helped work on a Maplestory ad... which is kind of cool. I did some of the shots. Not super happy with it, but that just means I want to keep improving.
As for general life things, my life is pretty boring. I mainly do the same thing every day. I think I'm pushing through burnout and probably need to take a break soon before I completely shut down. MAYBE.
I also want to look into mental health stuff. I've been suspecting I have ADHD for a long while and I want to figure out more I can do, So that's fun
That is all. Stay cool.
Happy Wooper Wednesday